Let the games begin
The Wewe-lympics is the biggest industry event of the year, an event so grand that super affiliates train their entire career to participate in.
It is a 3-month event that will test affiliate's skill, endurance and competitive spirit, this will separate the pros from the amateurs. The select few that will successfully surpass the target will be awarded the coveted ETHEREUM, BITCOIN and even a TESLA CYBERTRUCK.
The Wewe-lympics is also full of MEDAL CHALLENGES over the course of the next 90 days that focus on specific verticals and offers. These challenges have their own amazing prizes from the latest gadgets like the WAVEE W-1, Macbooks, Airpods Max, etc.
How It Works
Olympian Prize
Tesla Cybertruck
Grand Prizes
First Prize: 30K worth of BTC
Second Prize: 23K worth of BTC
Third Prize: 15K worth of BTC / ETH

From 01 July 2021 - 31 Oct 2021, generate the highest revenue to win the olympian prize!! Hit revenue targets to win grand prizes, up to 30K worth of BTC. Along the way, don't forget our bonus medal challenges, where you can win the latest gadgets in town. Check them out below!
Medal Challenges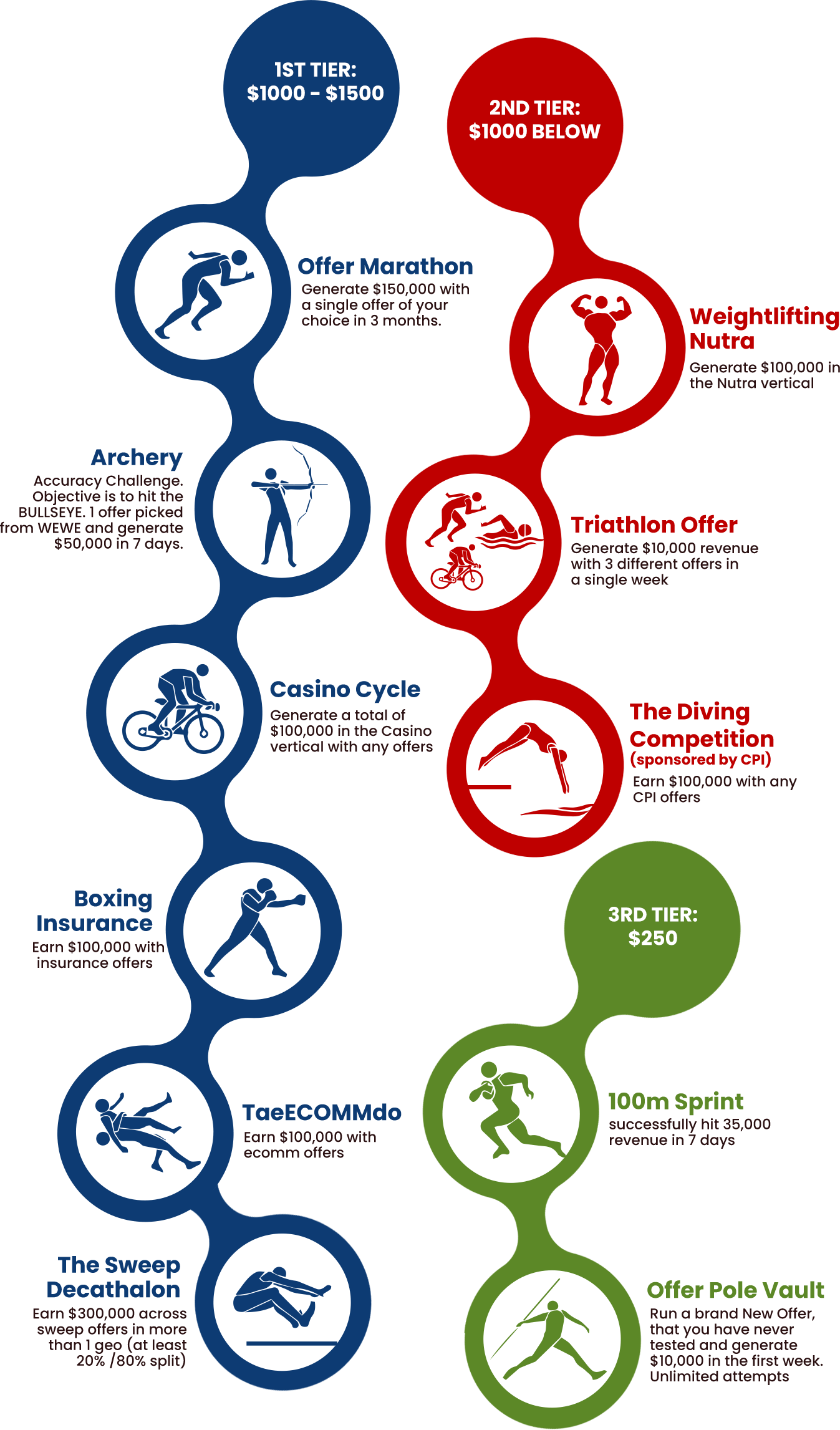 Amazing Prizes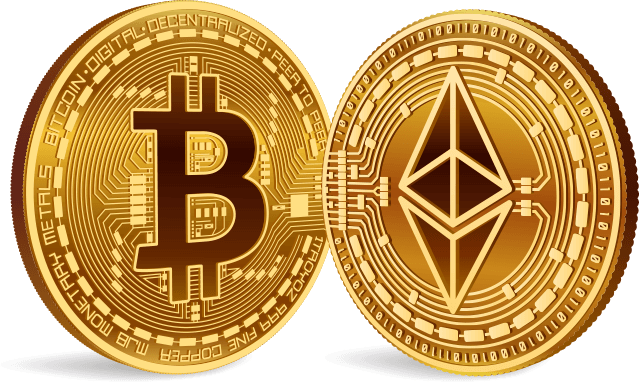 Medal Challenge Tiered Prizes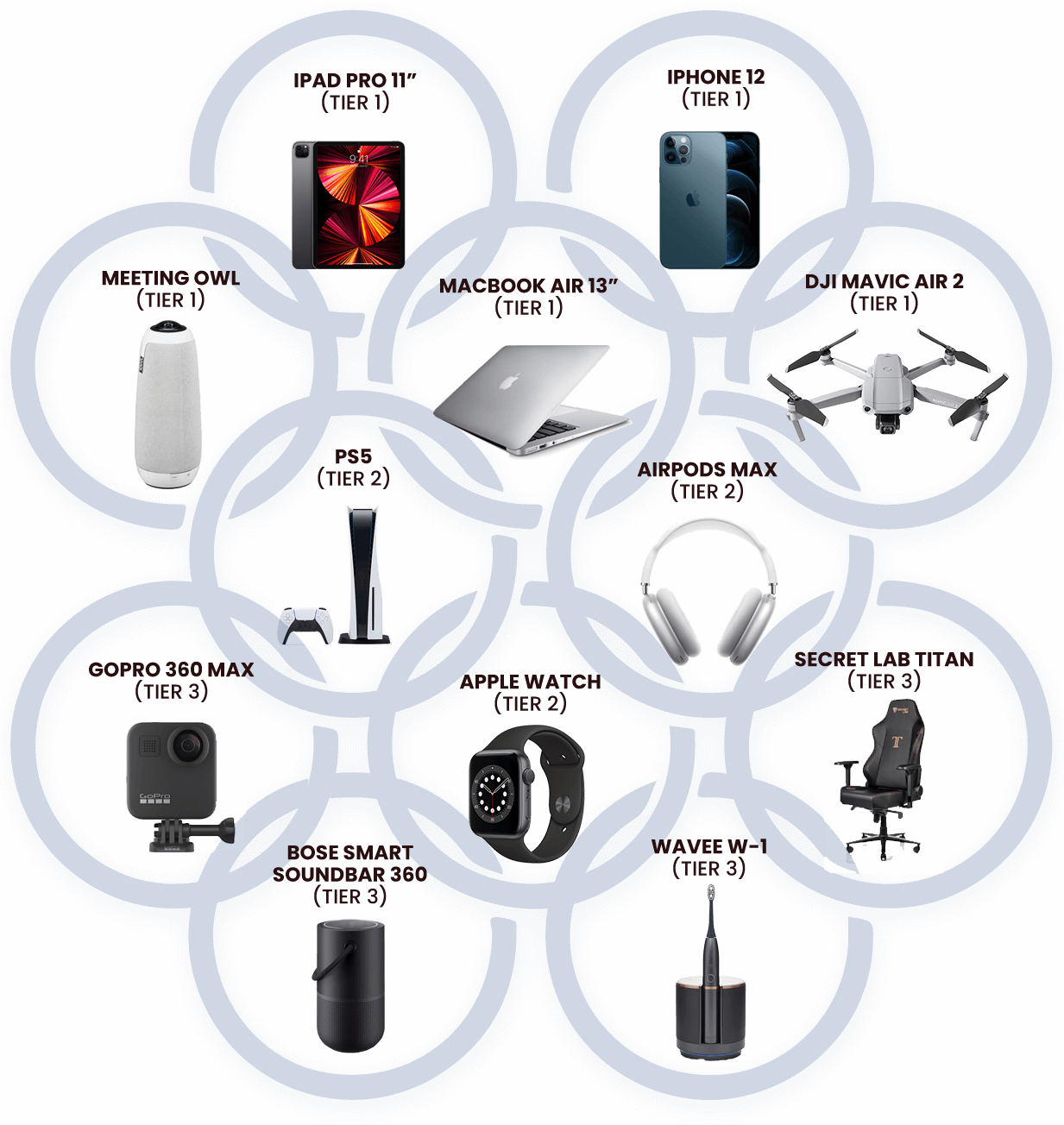 Leader board

2109

3319

4538

2960

3007

4713

5116

5288

3866

5257