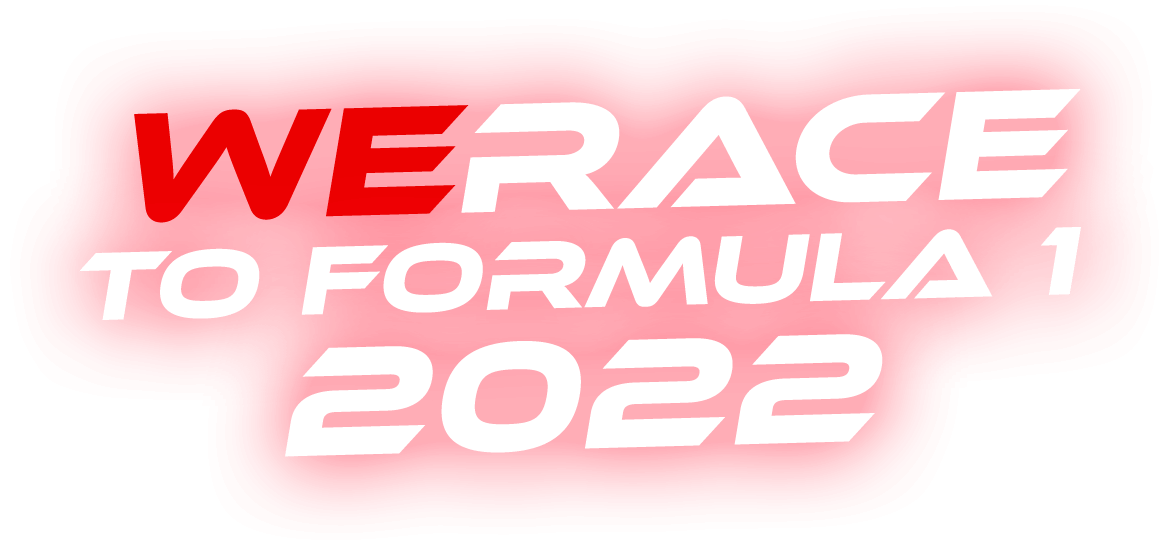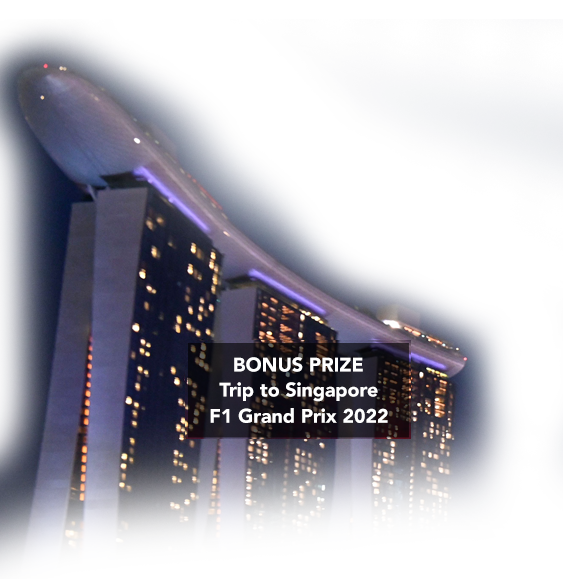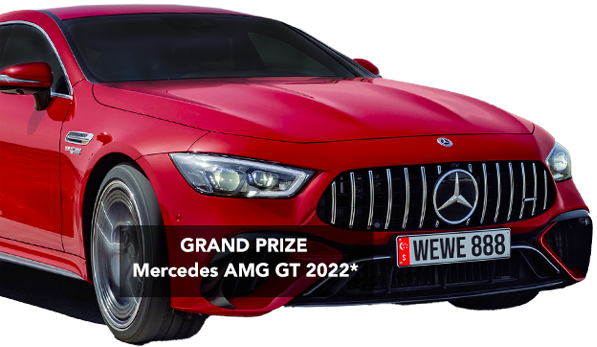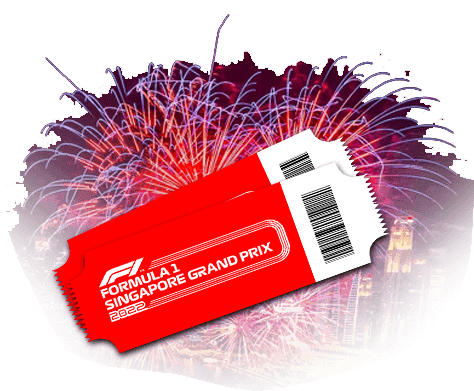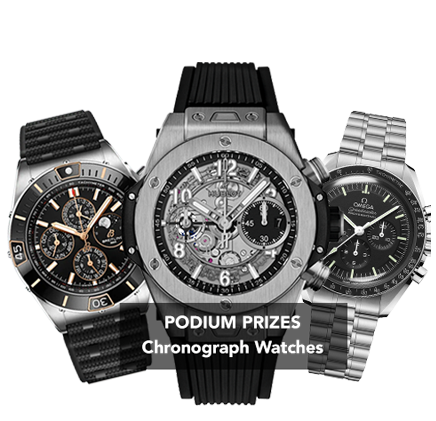 June 01, 2022 — August 31, 2022
Singapore
Qualifying Highlights
Let the race begin
The most promising affiliates in the industry train their careers to compete in WERACE TO FORMULA 1 2022, which is the largest event in the industry after a two-year haul.
Affiliate members will be tested in their skills, endurance, and competitive spirit during this 3-month event which separates the professionals from the amateurs. Those who achieve the target will be awarded with a coveted flight to Singapore to watch the Formula 1 Grand Prix live.
WERACE TO FORMULA 1 2022 also features FORMULA ONE CIRCUIT CHALLENGES over the course of the next 90 days focusing on specific verticals and offers. There are many challenges with different prizes, such as the WAVEE W-1, Macbooks and Airpods Max etc.
Formula 1 Circuit
Challenge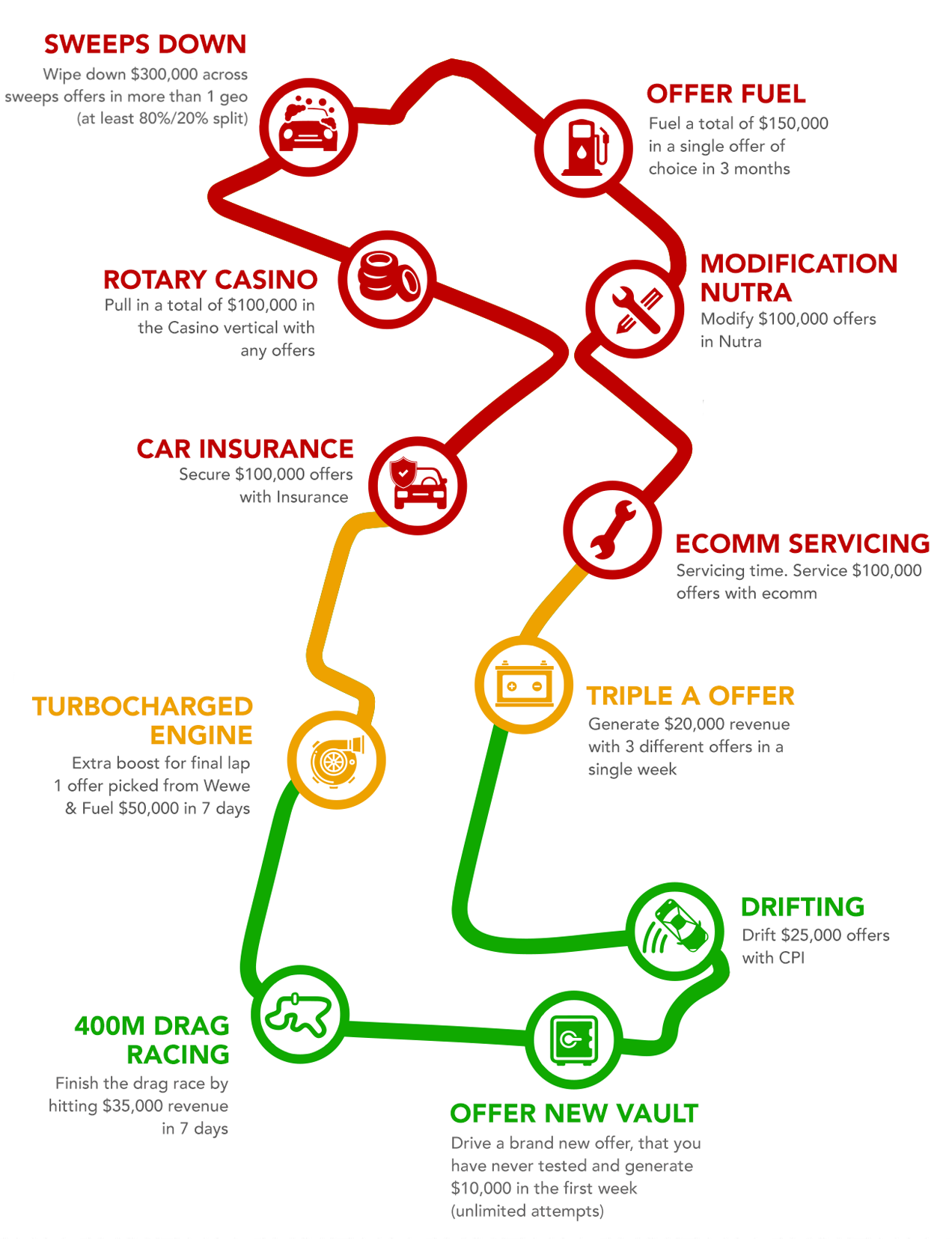 GRAND PRIZE
Mercedes AMG GT 2022*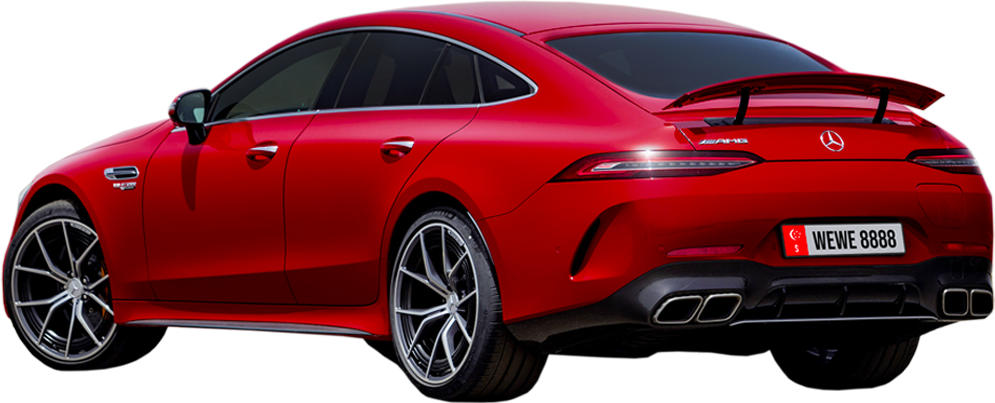 PODIUM PRIZES
Chronograph Watches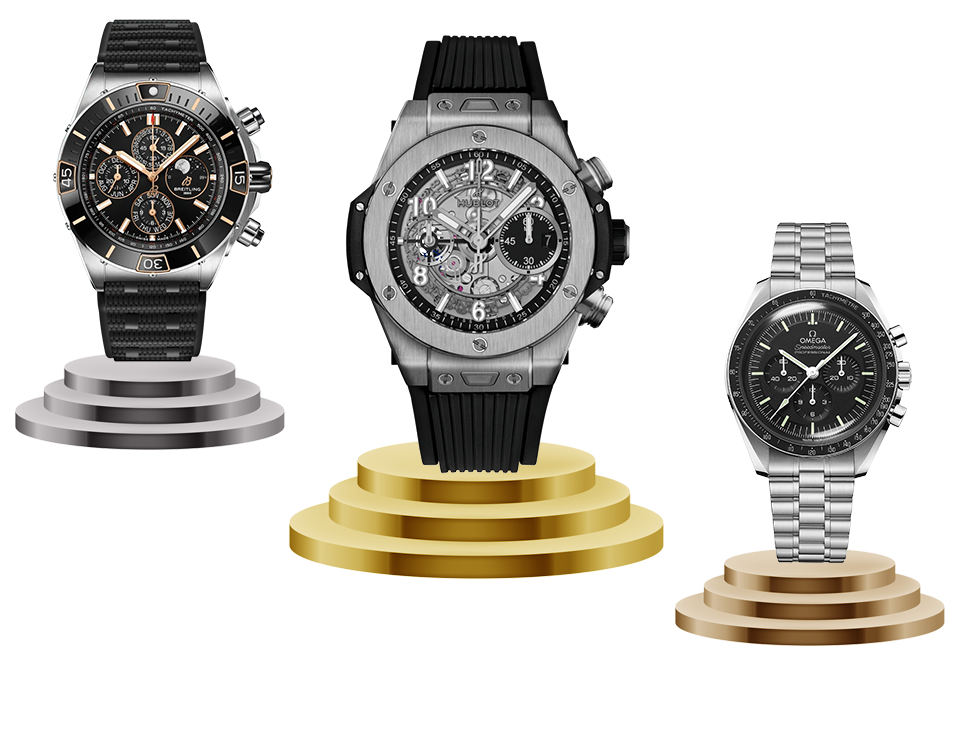 BONUS PRIZE
Trip to Singapore to watch
The F1 Grand Pix 2022 live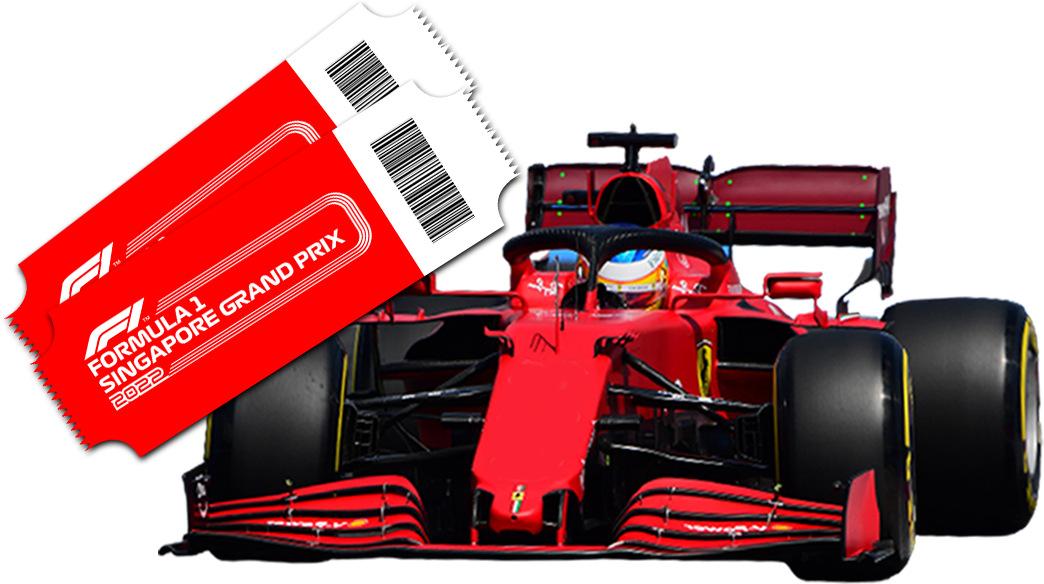 Tiered Prizes
Tier 1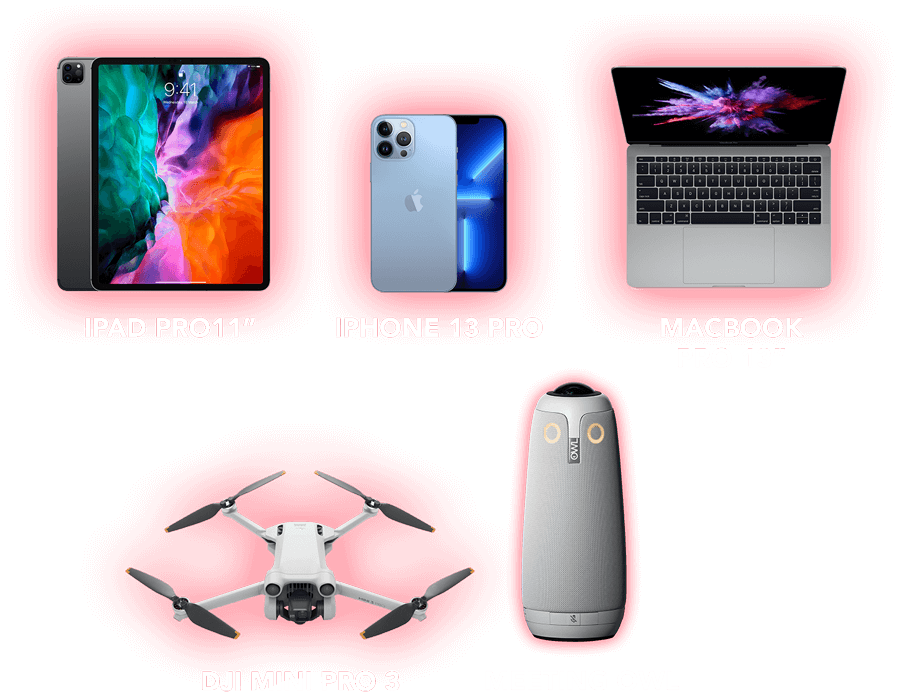 Tier 2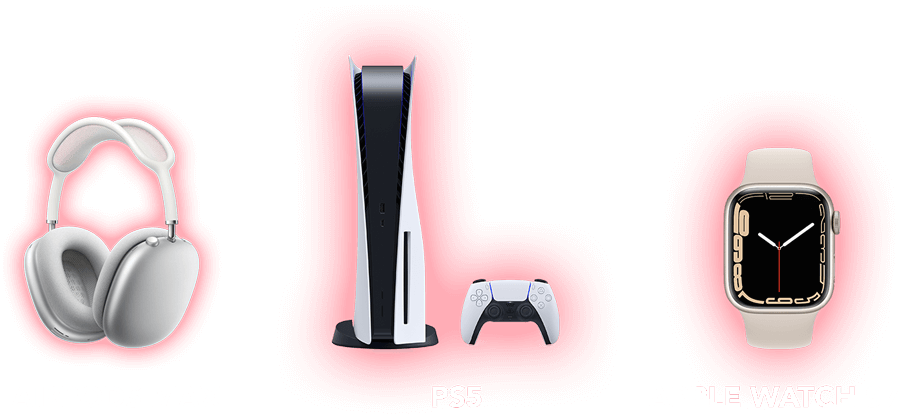 Tier 3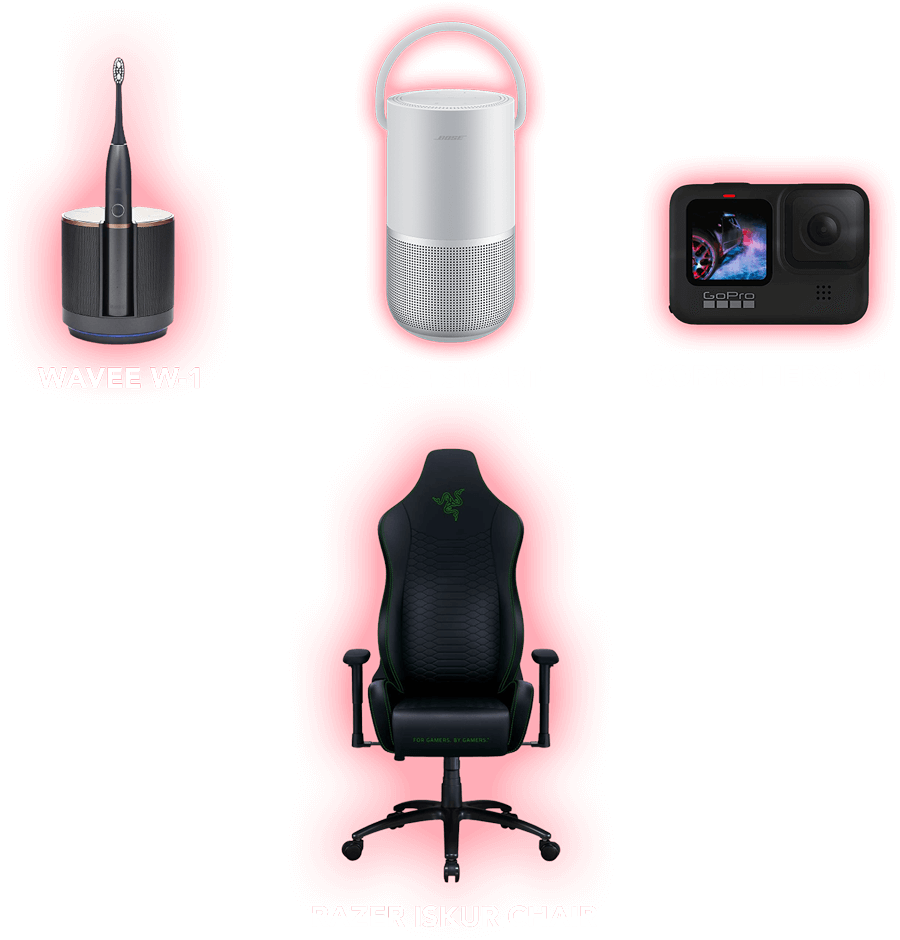 *The product images shown are for illustration purposes only and may not be an exact representation of the product. Wewe Media reserves the right to change product images and specifications at any time without notice. The cash value of the 2022 Mercedes AMG GT Coupe is based on the MSRP of $92,500 as listed on https://www.mbusa.com/en/vehicles/model/gt/amg-gt-4-door/gt43c4.
DRIVER STANDINGS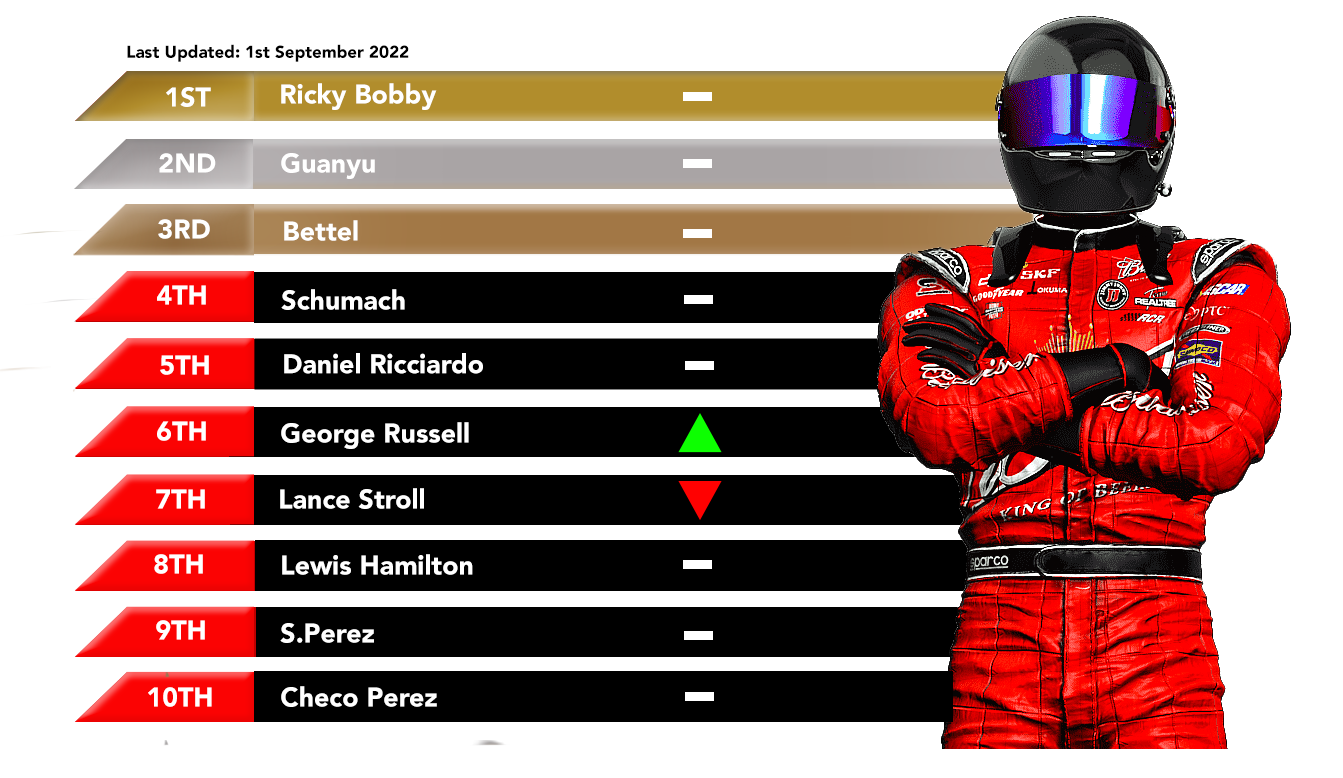 Rank Prizes
1st, 2nd, 3rd and 4th Prize:
TRIP TO THE FORMULA 1 SINGAPORE
GRAND PRIX, 4 DAYS 3 NIGHTS
ACCOMMODATION & DINING EXPERIENCE